Drawing the Poison of Opioids Out of Our Soil
There is a poison that has been making its way across our country, one that has seeped into the soil here in our community and harmed our families for far too long: the poison of opioids. 
The overdose crisis is a serious public health crisis that has taken—and continues to take—a tragic toll on families and loved ones across the country.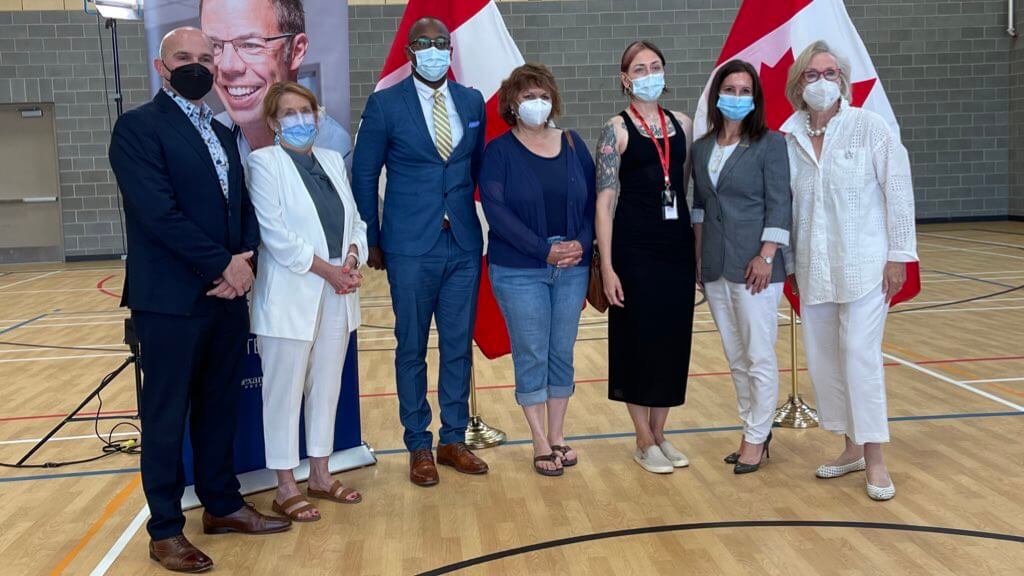 Sadly, the COVID-19 pandemic only caused the crisis to worsen, with Canada observing a significant rise in opioid and other substance-related deaths and serious harms over the past few years.
Thankfully, the Government of Canada is committed to rooting out this poison, working to ensure that all Canadians have access to the life-saving substance-use services and supports they need.
This year, the Royal Alexandra Hospital Foundation was proud and honoured to be announced as the primary recipient of $1.1 million in federal funding through Health Canada's Substance Use and Addictions Program (SUAP). 
This major announcement was shared here on Treaty 6 soil by the Honourable Carolyn Bennett, Minister of Mental Health and Addictions and Associate Minister of Health, alongside the Honourable Randy Boissonnault, Minister of Tourism and Associate Minister of Finance.
The "Preventing Drug Poisoning in Edmonton: A neighbourhood outreach and public education/awareness campaign" project will provide overdose response training and trauma support at a community level, and also launch a campaign that will provide resources on overdose prevention, intervention treatment and recovery for those people at risk of experiencing substance-related harms and overdose.
As the lead fiduciary partner for the program, the Royal Alexandra Hospital Foundation will redistribute funds and work alongside several community partners to aid in community-level interventions. These interventions are aimed at reducing the stigma associated with substance use, facilitating access to treatment and recovery, and encouraging the use of harm-reduction supplies.
The Honourable Carolyn Bennett shared her satisfaction in seeing investments going towards projects that continue to make a difference in supporting communities and meeting people where they are at. 
"I thank the Royal Alexandra Foundation for their steadfast dedication to helping people who use substances. By supporting initiatives like this one, we can help the people of Edmonton receive the health services and support they need. Together, we will work to end this national public health crisis and save lives," she said.
Please join the foundation in thanking and acknowledging Health Canada, and all those working to create a safer environment for people dealing with substance use issues, for this enormous step forward in eliminating this contamination from our community.